(articolo in ITALIANO)
It made quite a stir in the world, what happened to the famous Turkish journalist Sedef Kabaş. After the publication of these few words on her Twitter profile @SedefKabas: "Never forget the name of the judge, Hadi Salihoğlu, who dropped the corruption investigation".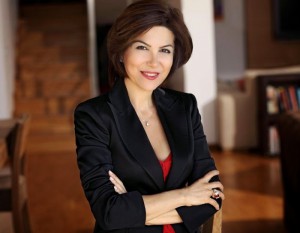 Once again demonstrating her commitment as a «a keen supporter of any anticorruption initiative globally», Sedef has unwittingly staked her inalienable rights to freedom of speech and of the press.
It was difficult to understand what really happened to the journalist. There were no detailed confirmations even in agencies or in western newspapers. There remained for us, only one thing to do: go up "to the source" and question her on what really happened.
Here is the interview courtesy of the journalist, exclusively given to our "NOi contro la CORRUZIONE" project.
Can you please explain to Italians readers how widespread corruption is in Turkey, retracing the steps of the story referenced in your tweet?
The biggest corruption scandal in Turkish Republic history broke out in December 2013 ( mostly known in Turkey as "December 17th" ) when the police publicized all the videos and tapes revealing the transactions of bribery, corruption and money laundering between some of the ministers of the ruling Justice and Development Party (AKP) and some businessmen. In total 91 people were detained in the investigation; 26 arrested by the court. The second wave of investigation could have possibly involved PM Erdogan's son, Bilal Erdoğan.
What was the reaction of the government?
They issued a decree removing hundreds of police officers, and later some top prosecutors from key positions, involved in the investigation. And they even banned Twitter for a while.
And what was, instead, the reaction of the opposition?
Various opposition sources accused the government of trying to influence the judiciary system and to cover up the corruption allegations. They described this behavior as a "judicial coup". Four ministers resigned. The parliament is soon going to vote for or against sending the cases of these ministers to the Supreme Court.
Do you think that freedom of expression is still guaranteed for Turkish citizens?
The Turkish government actions to suppress freedom of speech intensified since the emergence of this major corruption scandal. The perception of corruption in the minds of public tremendously increased. According to the Corruption Perception Index calculated by Transparency International, Turkey's rank dropped to 64Th (the previous year it was 53rd). The finance minister Mehmet Şimşek said "Turkey is among the countries that has bad corruption reputation". In 2014 İstanbul Chief Prosecutor Hadi Salihoğlu decided not to continue with the Dec 17 graft probe. In the beginning the government claimed that all these tapes were assembled but now they want all of them to be destroyed!
Have you ever met the Chief Prosecutor of İstanbul?
I do not know Hadi Salihoğlu in person. In law what is important is not people but decisions (e.g., to close the investigation of the "December 17″). So I am still critical of the prosecutor's decision and will keep on being critical.
Can you please tell us what really happened to you after the publication of the "famous" tweets? Was your family also involved?
It was the morning of Dec 30th, when some men appeared at my door, saying that they were police officers and had a decree/decision/order in their hands to search my house. I had just sent my son to school and I still had my morning gown on. Believe me, you don't know who to call if you did not go through this kind of a situation before. I called my lawyer who deals with my business, and he was shocked to hear that I had three men in front of my door asking to search my house because of a tweet that I posted. And he told me to call the İstanbul Bar Association because he is not a criminal lawyer. Lawyers at the association told me on the phone that even though they had a search order, it seemed that since what they are searching for was not specified, what they were trying to do was not legal. But I had no chance to question the prosecutor's order so I let them inside my house and told them that they could search as they wish, since I had nothing to hide.
The cops seized something?
They confiscated my mobile phone, my computer which contains all my business contacts and information, and educational materials—in other words, my office, as well as my 5 year old son's tablet, which he uses to watch cartoons!
And then what happened?
I was first taken to Gayrettepe Public Security Office of Informatics, where I testified. But despite my testimony given to the police, the prosecutor who is holding allegations against me insisted that I should give another testimony, this time to him. He accused me of targeting the prosecutor who has been fighting against terrorism! He decided to send me to trial, the same day, with the accusation that with this tweet, I had the intention of threatening the İstanbul Chief Prosecutor Hadi Salihoğlu. The word "threat" was not even mentioned in my testimony, but this was the interpretation of the prosecutor.
How do you think it will end?
At the moment I am still waiting to see whether they will find a way to file a lawsuit against me. They have not given me back my mobile phone (it has been 20 days now). And I guess they are scrutinizing all the content; files, educational materials, videos, photographs, phone contacts, e-mail transactions etc. that they got a copy of… İncluding all of my personal and professional information.
Why do you used Twitter instead of other medias?
I have founded my own company, Sedef Kabaş Training, Coaching & Consultancy in 2007. I have stopped working as an active journalist and TV moderator since 2010. Twitter is the place where I follow news and write my comments about news. Now I have my own business, but this does not mean that I have lost my journalistic perspective.
Do you want to say something to our Italian readers?
Libertà, libertà, libertà… (Freedom, freedom, freedom …)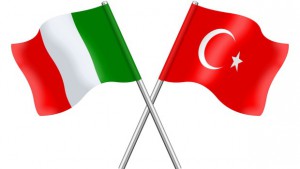 It was a privilege for a young student like me to have the opportunity to "meet" (albeit virtually), a direct witness of the injustices related to the facts of corruption. I share the wish of "libertà, libertà , libertà" addressed by Sedef Kabaş to Italian readers of www.anticorruzione.eu, and I take the opportunity to warmly greet our Turkish friends, wishing them that 2015 will be the year of change, to enshrine the repudiation of corruption and the triumph of ethics and integrity at any level of society, increasing the daily demand of justice and transparency on events that, to protect the interests of a few individuals, end up damaging an entire country.
It is also worth sharing with our Turkish friends with the words of an AntiCorruption Authority President Cantone: "A country perceived as corrupt does not attract foreign investment."
P.S. Sedef Kabaş Ph.D., is a famous Turkish journalist, with a degree in Political Science and International Relations. She followed her studies in the United States as a Fulbright Scholar, earning a Master's degree in television journalism at Boston University. In 2007 she obtained a PhD with a thesis on "News Interviews: The Art of Asking Questions".
She dedicated her entire life to journalism: firstly teaching for decades in universities, then hosting her own news show, conducting exclusive interviews with leading figures in business, politics, academy, arts, sciences, sports and media. Sedef actually works as a Communication and Media Coach for top executives to improve their leadership skills, write and make effective speeches, benefit from media power, manage their personal image & reputation and be more persuasive communicators. She also works as a Specialist Communication Trainer for leading companies in the country, focusing on "Leadership Communication", "Effective Presentation Skills", "Media Relations." "Eloquence, Effective Use of Voice & Body Language", "Personal Image and Reputation Management", "Corporate Image and Reputation Management", "Strategic Communication", and "The Art of Persuasion" (Turkish & English).
Tags: corruption, exclusive, interview, Sedef Kabas, Turkey, tweet